---
Introduction
---
Data management has remained one of the most crucial aspects of the 21st century technology. You will agree with me that data are very important for any society to thrive. Without proper data management, the future of any society will be hampered. In every field of human endeavour, data are constantly being produced but the most important thing is how they are effectively managed and stored. Much more than this, blockchain technology has become part of the inner core of most data management platforms because of the decentralization and immutability it offers when it comes to data storage. Here, we will focus on blockchain data management as it relates to the travelling ecosystem, I'm talking about TravelChain.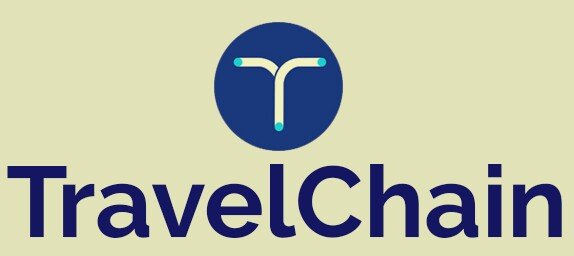 [Image Credit: TravelChain. Edited by me]
---
Overview of TravelChain
---
TravelChain is a travel-based ecosystem that is built on blockchain to help people (companies, business owners, corporations) to store, access and manage smart data of their clients as it relates to traveling and tourism. By this, it will enable business owners to know more about the experiences of their customers, their preferences and choices, which will help them improve on their customer services. The good thing about TravelChain is that all the data managed are stored immutably in smart contracts and are hosted on blockchain. TravelChain is fast dominating the world of travel data management. This is because blockchain technology, among other things, provides one of the fastest means of digital data management.
With TravelChain, travelers' information and data can be transfered at anytime without resorting to the traditional manual book-keeping method. A few weeks ago, a friend of mine that runs a travelling agency had her server where she kept all her records compromised. The result of this was that she lost the entire database of all the clients she had on the server. With TravelChain, you do not need to worry about loss of data because the data are not hosted on one server but on various blocks that are spread across the globe and are accessed via smart contracts - this is one of the reason TravelChain was featured in StateOfTheDapps ranking.
You will agree with me that, more than ever before, travellers and tourists have been on the increase. According to this report, a total of 55,000 people travelled from Nigeria for the Hajj pilgrimage in the years 2018, not to talk about those that went for Jerusalem pilgrimage. This is just for Nigeria, how much more the data that other countries produce. At this rate of data production (particularly data relating to travelling ecosystem), if proper records are not kept, it might be almost impossible to manage and be accessed in the nearest future - this is exactly the problem that TravelChain has come to solve.
The services provided by TravelChain include: Travelling logistics management, booking and ticketing, data management, travel consultancy and other related travelling services. More so, TravelChain offers the integrated solution where the aforementioned services are provided on a single blockchain. The team behind TravelChain are reputed in both traveling ecosystem and blockchain, like Alexey Muravjev (co-founder) with experience in software architecture, Ilya Orlov and a host of others.
---
Mechanics of TravelChain
---
The services provided by TravelChain can be sub-categorized into various segments within the same blockchain - these services include:
Travel Ecosystem Database: TravelChain provides a robust database where other traveling agencies can host their own database in a smart contract and can be accessed from any location in the world. The good thing here is; the data exchange platform is public-open. This means that each player can manage their own data without a recourse to any centralized standard - thats is, fully decentralized.

Internal Application Programming Interface: TravelChain provides a platform where other similar applications can build a larger community using the framework of TravelChain. TravelChain can also be integrated into an existing website via a customizable Application Programming Interface (API) so as to allow users to use the services provided by TravelChain from the comfort of their websites.
Not only does TravelChain provide "smart travelling", the internal ecosystem is powered by an internal token; Travel Token (TT). Activities done within TravelChain ecosystem (like data collation, management of data) are performed with Travel Token. Everytime any travelling agency uses a client's data to improve their services, the client will be rewarded with Travel Token. If I may ask you, have you ever been rewarded for travelling? Here, TravelChain has blazed the trail in rewarding users in cryptocurrency for their travelling experiences.
On the part of the company, the data they collect from clients can be analyzed using a special algorithm provided by TravelChain to improve the services they offer - this is win-win for both the customers and the business providers. More so, Travel Token can be transfered from wallet to wallet and used to pay for services just like other cryptocurrencies available.
---
Getting Started With TravelChain
---
TravelChain platform is so simplified and easy to use that you do not have to be a crypto or travelling experts to use it. The first step is to create account with TravelChain following the easy-to-understand on-screen instructions. Note: The website is in Russian language by default, non-Russian speakers can easily translate it to English by clicking "Eng" at the upper right corner of the screen.
Once your sign up is completed, you can go ahead to choose the account type you want - you can be a business owner of a user. Is there any other better way of travelling than to be paid in cryptocurrency for your travelling experience? TravelChain, no doubt, is leading a revolution in travel ecosystem. Here's a video overview of what TravelChain represents.
Video credit: TravelChain
---
Final Words
---
First of, I will give a big kudos to TravelChain for incorporating blockchain into travelling ecosystem. At least, this will simplify the management of data as it relates to travelling. If you have ever used the manual method of record-keeping, you will appreciate the need of using blockchain to manage data. So far, TravelChain is blazing trails in "smart travel". In my opinion though, I think TravelChain should be able to integrate an internal exchange into their DApp where Travel Token can be traded by users on-the-go. On the overall, I give TravelChain a 4/5 rating.
---
Disclaimer: The content of this article is not meant to serve as financial advice, please do your own research.