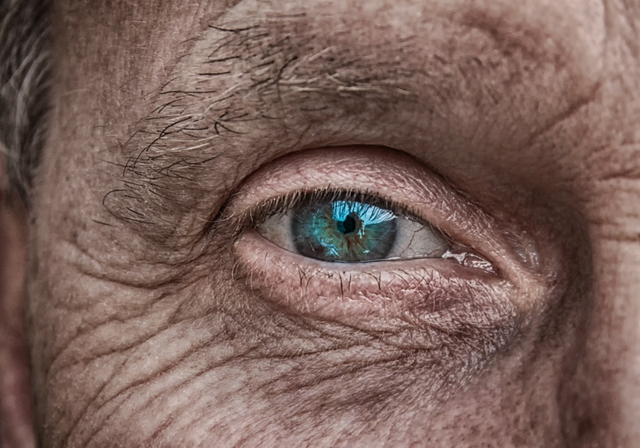 Part 1
Part 2
Part 3
Part 4
Part 5
Part 6
Part 7
Part 8
I was determined to meet director Saasa at all costs. Luckily I didn't have to make a scene for it; they took me directly into the room.
"Nice to see you," Saasa said.
"Thank you for your warm welcome. I'm hoping you'll give me some good news."
She said: "Unfortunately, your situation has not been clarified yet, we expect the decision on you to be reached within a few days."
"I expect you to release us and issue a message of apology."
"We did not know that humanity had this level of intellectual capacity. I expect that humanity will take your place among the esteemed members of the Galactic Coalition."
"I find it interesting that you doubt the intellectual capacity of a race that can travel among the stars."
"It is based on emotional maturity rather than technical competence."
"Do you think abducting us by force is consistent with emotional maturity?"
She said: "We are doing all we can to address the victimization you have experienced. I wish I could have made you more patient."
"Are time travelers above coalition managers in the hierarchy?"
"Time travelers don't get involved in everyday business; you might think of them as wise advisers."
"Can you get me to meet a time traveler?"
"Because they are not subject to spacetime limitations, they are instantly aware of anything that concerns them. As soon as you used the word time traveler, they started listening to us, so you forwarded your interview request. Do they respond positively? To be honest, I don't give a damn about that."
"Today is the second time I have communicated to you that we should be sent back to our planet immediately. I think I did my duty. If no result is achieved in a few days, I will move on to the next stage."
"What do you mean by the next stage?"
"I prefer to keep it a secret for now. Thank you for accepting me. I won't keep you busy any longer."
Oliver was still asleep when I returned to the room where we were staying. I closed the door a little bit too fast because his comfort made me nervous. He rolled up his elongated beard and turned back at me, then for some reason, he sat up. He stood upon his shoulders, covered in hairs and asked, "what's up?"
"While you were sleeping, I met the third person on the planet."
"How is she?"
"A total savage."
"She couldn't improve because she was brought to this planet as a kid," Oliver said.
"There's a logical explanation for everything that's happened to us, isn't there? It's like the universe is how it's supposed to be.…"
"I want to go home like you."
"I just spoke to Saasa, she said our situation would be clear in a few days."
"I don't think they're going to let us go right away. You should see this as a military service."
"I have no intention of serving anyone."
As Oliver contemplated his response to my words, an older man appeared in front of us, lying on a stretcher. "You wanted to meet with one of us," he said, looking nervously at my face.
"Yes, there were things I wanted to ask?" I said. Oliver was looking at the man with a confused expression.
"Can you help us get out of here?" I asked him.
" I don't think so," said the man, who seemed to be barely breathing.
Oliver couldn't stand it and ask, "What's going on, who's this gentleman?"
"The gentleman is a time traveler. His journeys have made him tired," I said.
"Journeys are not difficult. The hard thing is to be out of the homeland," the man said.
"Wherever your childhood was, your home is there, " Oliver said. It was only five prayers he didn't know about.
"Don't be fooled by my image. I disguised myself as a human being to communicate with you comfortably."
"It doesn't matter who you are. We want to go back to our country, where our childhood was, can you help us?"
"You are in a delicate position. The first contact that developing civilizations establish with the developed is important."
"We didn't ask for it. We are not responsible. You guys are organizing what's going on in our galaxy?"
The man smiled, then began coughing, shaking as if something had squeezed his throat. He coughed for so long that I almost got up and hit him in the back. "We obey to higher beings like you," he said as his cough passed and his breath returned to normal.
"We can't get to the principal. Where is God, old and tired like you?"
"Wandering through space and time doesn't help to open the veil of mystery of the architects of the universe, " the man said in a sad voice.
"I think we should put aside the secrets of the universe and focus on getting back home, " Oliver said.
"It's not right to keep conscious people here. They need to find a way and send you back to your ship."
"If we still have a ship..."
"After detaining you, they released your ship and the personnel in it."
"So the lottery hit us, bravo."
The head of his stretcher rose slowly, and the older man almost came to the sitting position. Then "you're not going to die here, don't worry," he said.
"Can you tell me when we'll be back among our people? Look, I'm a young man. When the time comes, I want to start a family, have children. Should I marry Oliver here? Isn't it a shame? I pay homage to your age, but I am also very tired of these round words."
Our old man, stagnated, took a deep breath and said, "it's better not to know some things." He disappeared with his stretcher as he arrived afterward.
"I am not curious about you, too," Oliver said, where he would be amazed at the man's disappearance as a puff.
"I said so to convince the old man, or I wouldn't say 'no' to a gay relationship with you," I said.
" I would say 'no' to you, " he replied.
"I'm not keen on your torso like that bag of hair; it would be okay if we were on a cold planet."
Oliver had been hardly squeamish in recent days, saying, "I would like to remind you that I will continue to be your supervisor when we go back."
I said to myself, 'once we get back to there and we'll think about it.'
Image Source: https://pixabay.com/photos/skin-eye-iris-blue-older-fold-3358873/