I was converted to be a metal fan in the late 80's and I am quite certain that I will remain a fan of this genre for the rest of my life. When I discover a new band that has that special combination of fantastic musicianship and an intense vocalist i get inspired by their sound. Throughout my life there are only a few bands that have pulled this off with me. There are many but Lamb of God, Obituary, Metallica, and Dimmu Borgir spring to mind.
Other than Metallica and maybe LOG, 5-Finger death punch is commercially much more successful than the others - but I just can't bring myself to dig them and I am not exactly sure why.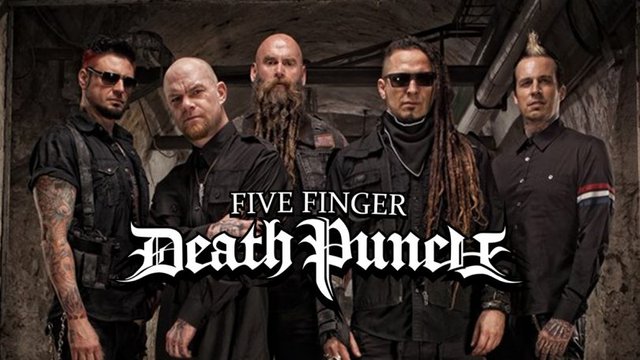 source
FFDP focuses a lot of their music on inspirational topics such at PTSD, overcoming alcoholism, combating racism, and other such things and no, I don't have a problem with that - these are all important issues, but for some reason it just seems like pandering to me when every single one of their songs is going after a societal issue rather than sing bout something silly like Satan (Ghost does this wonderfully.)
I also don't really find Ivan Moody's voice to be brutal enough. I dont even know if that makes any sense but as a fan of the growls and screams I find his somewhat gruff voice to not be at all aggressive enough. I may step on some toes here but i find their riffs to be similar. They are, in my mind, kind of a Nikelback of metal. That is, i find their songs to be quite boring.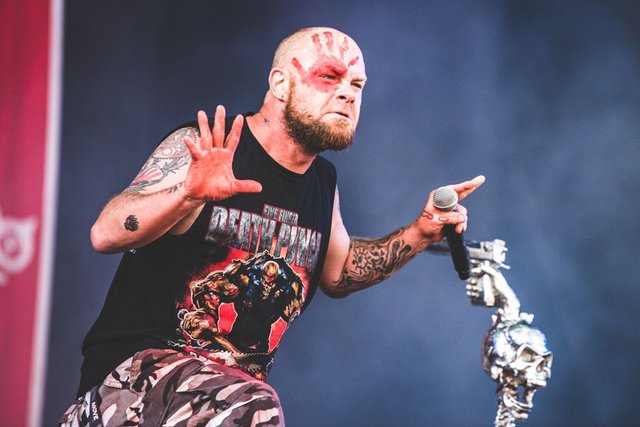 source
Ivan Moody described Pantera as being one of his biggest influences for his vocal style. Well, maybe your look Ivan, but you sound nothing like Phil Anselmo. Ok, maybe that was a little bit mean but it is true.
I am fully prepared to face criticism for my opinion on this but honestly, it isn't possible to make me like something that I don't like. I feel like all of their songs sound the same and I can't really say that any of them actually move me at all. They are a multi-platinum act so obviously they have a very widespread appeal, but I don't think very much of this appeal is felt by people who are dedicated metal fans. I dunno, I don't pretend to speak for everyone, but I just dont like it.
Sorry! Not Sorry!