Many years ago, I used a hand-held computational device. Because of my limited knowledge of how the device worked then, I made various errors using the device, but when that happened and I became stock without knowing what to do next, I normally pressed the "reset" button at the rear panel of the device and boom!! it will return back to default setting.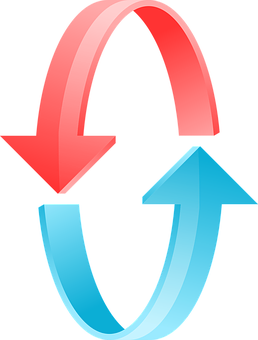 Image from Pixabay
This same scenario happens every other place - it is never too late to make a new turn and to start afresh. This is why I often tell people that "failure", sometimes, can be the opportunity someone needs to press the "reset" button and to start afresh - but this time, the person is not starting from the scratch but with intelligence and from experience.
There is a time when it may look like you are making progress but in a wrong direction. The truth is; no matter how long you have been on that direction, if it is not the right direction, then it will not switch by itself to the right direction, you need to press the "reset" button by making a U-turn and go to the right direction.
No matter how bad a situation may look like, there is always an opportunity to start all over again. The only problem is that some people do not even know when they are meant to start again. To recognize the point at which you are meant to start again is the first step to succeeding, but some people are ignorant of this. Of course, you will agree with me that knowledge, to a considerably large extent, is required for someone to come to terms with their very own ignorance.
As hard as starting again would be, it is actually easy if you look at it from the fact that you are not starting "bare" but with some tools called "experience", then it will enable you to press the "reset" button. However, you should note that you should not always run to the "reset" button, otherwise your advancement will be greatly hampered. The only time you are meant to reset is when you are stock on a dead-end or when you have been on the wrong path.
Thanks for reading
Peace on y'all