When it comes to life and and success, the word "security" ceases to exist. This is because, to make tangible success, you must undertake certain risks. As a matter of fact, the entirety of the story of successful people can be summed up in one word; "risk". Even life itself is almost entirely made up of risks. However, if you decide to exclude yourself from the required risks to be successful, then you are already running at a bigger risk.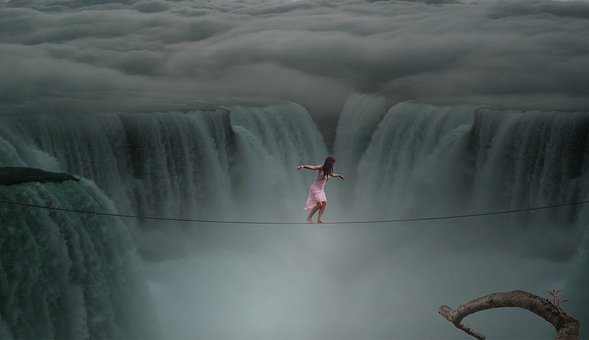 Image from Pixabay
The truth is, in the glory you can see in any successful person, there is always a not-so-pleasant story. This is the reason, if you want to get the glory being enjoyed by someone, then be prepared to do the same thing that they did and in the same manner.
When you get your hands busy and dirty with hardwork, then you cannot but get your mouth oily with food at the end of the day. No successful person ever does that from the comfort of their bed - there must be a price to be paid and most times, the price entails risks.
You will agree with me that, not until you are able to do what you have been greatly scared of, you may never overcome the fear to break new grounds. If you take a look at the story of the first aircraft ever constructed (by Wright brothers), after the construction, they had to take the risk to fly it without the fear of crashing and dying, and that was how airplane became a success.
Anytime you become scared of taking a step, what you are simply doing is feeding your fears to grow into monster. The fear you do not dare, you may never be able to overcome it - so start now to dare what you fear and watch as your fears disappear.
You will not know how powerful you are to overcome your fears if you have not challenged them yet. Take that daring step and challenge your fears and they will get weary of you.
Thanks for reading
Peace on y'all