I remembered a few weeks ago, I did a particular favour to someone. The favour, as it were, was not much but to my surprise, the next day, the person came to me with a smile and said "Sammy, thanks for the other day" - I was moved to even do something bigger for the person. This is what an attitude of appreciation can do.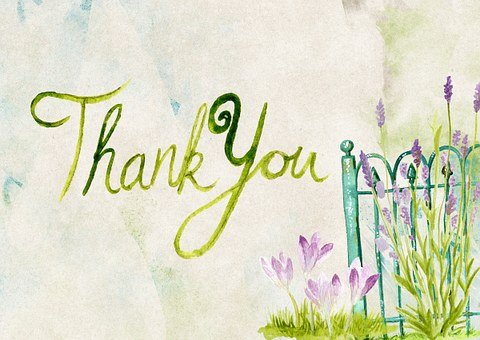 Image from Pixabay
Sometimes, some people focus only on what is not working in their lives or on what they have not received but they tend to forget the fact that we have all received something in one way or the other that we never expected - this is one of the reasons you have to cultivate the attitude of appreciation.
No matter how bad a situation may look like, if you can look deep into it, there must be at least something that should make you appreciative.
A friend of mine was sharing something with me about the accident she had. While she was driving, she lost the brakes and the control of the car. Before she knew wassup, she had already hit and damaged vehicles packed along the road. While observing the damages she has wrecked and the fact that would repair some of the vehicles, but she was still grateful that no human life was lost.
Assuming that her life was lost, would she have been talking about damages? This is more than an enough reason to focus your mind on appreciation - for the gift of life. Can I tell you this? Even if you have suffered any type of loss in the past, you are still alive because you have not lost all - at least you did not lose your life. If you think you are still alive because of your expertise or carefulness, may I remind you that some people that were more careful than you have gone - so you need to find reasons to stay grateful.
The truth is, you need appreciation for the past favour to be able to see the future favour. You should also note that no favour is negligible - every favour demands appreciation.
Thanks for reading
Peace on y'all