Since Steemit has been giving me all kinds of problems lately, I want to catch up with my posts, and because there is a hardfork coming up that sounds like it will screw most people, I am going to start doing a weekly digest. This will mean less time for me fighting the Steemit system. If it's successful I will keep doing it.
Enjoy!
Watching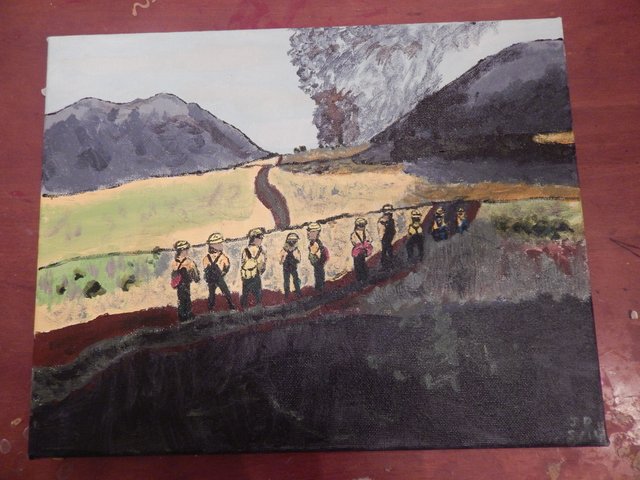 Watching, Acrylic on Canvas, 2014
My second painting on canvas. I didn't have a scanner big enough or decent camera, so this is what I get. All in all I don't dislike it. A few of the figures could have been a little better I guess.
In the Field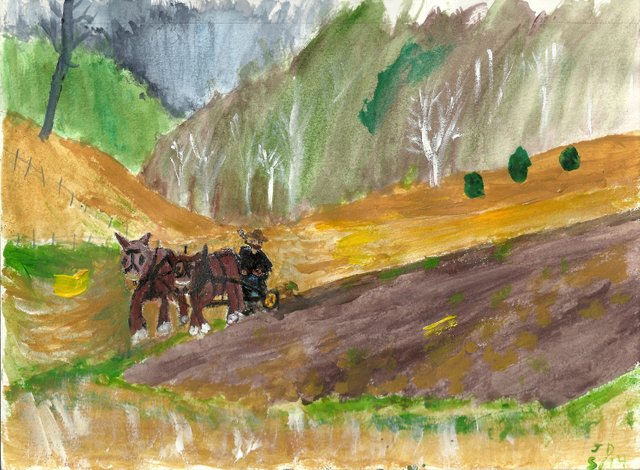 In The Field, Acrylic on Paper, 2014
I really tried to get a watercolor feel to this one. At least in the background. I don't think other people really liked this one when I posted it on social media, but it's one of my favorites. It makes me think of some of the later Impressionists. Especially the farmer. The perspective may be off a bit, but I really don't care.
Backburn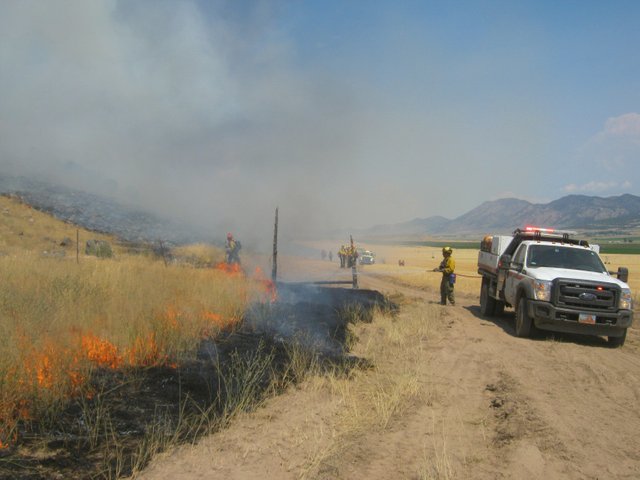 Sometimes you gotta fight fire with fire. This was on the State Fire on the Utah/Idaho Border back in 2013.
Windmill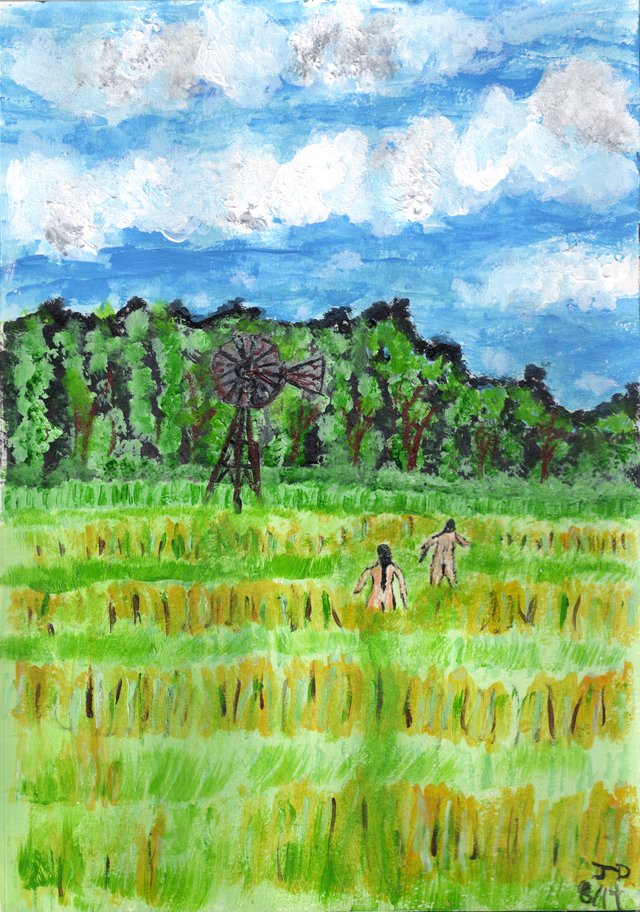 !
Windmill, Acrylic on Paper, 2014
I was trying to capture some free-spiritedness here. I wish I had done a little better job on the top figure. Almost, but not quite.
Butterfly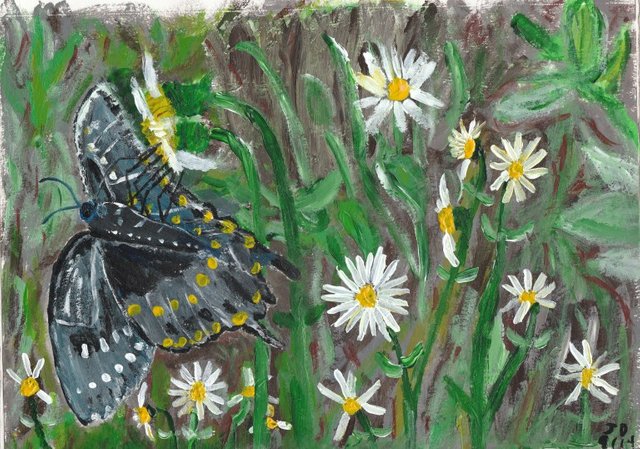 Butterfly, Acrylic on Paper, 2014
Not my normal subject, but my sister likes butterflies so I painted this as a gift for her. It always seems like the things I painted for others turned out better than the things I painted for myself. Funny how that is.
Growing Up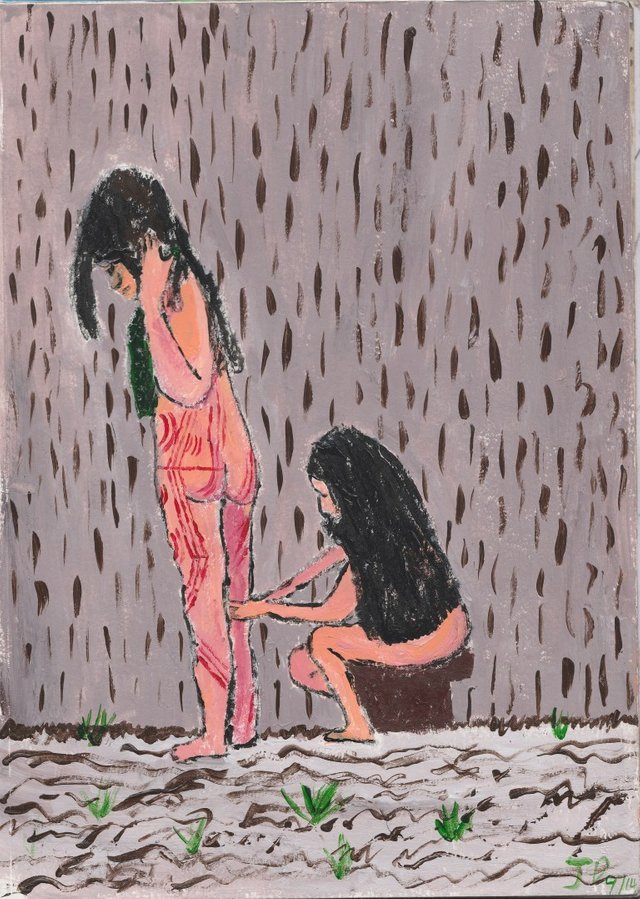 Growing Up, Acrylic on Paper, 2014
I painted this from a photo of one of the coming-of-age ceremonies performed by the Yawalapiti (https://pib.socioambiental.org/en/Povo:Yawalapiti) people in Brazil. The cultures of the South American tribes have always fascinated me. I think they are some of the most beautiful people groups of the world.
Scouting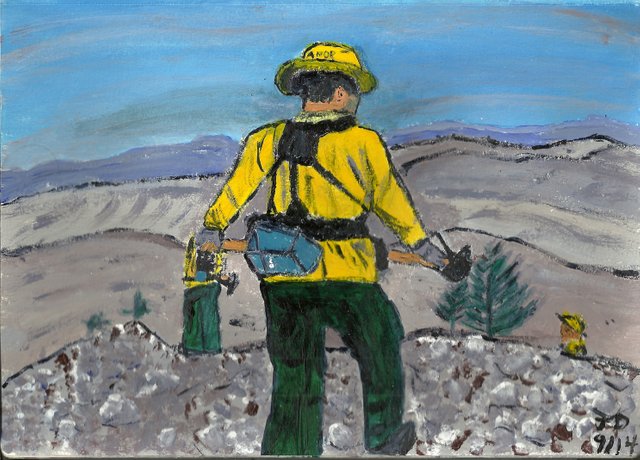 Scouting, Acrylic on Paper, 2014
Wayyyy better than my self-portrait! (https://driptorchstudio.wordpress.com/2019/07/03/selfie/)
*If you like my blogs/paintings/photography, please upvote and follow!
And check out my Wordpress pages @
https://driptorchstudio.wordpress.com
https://www.driptorchpress.com
And my Artpal page @ https://www.artpal.com/driptorchstudio*